Post by Shawn Dao on Jan 5, 2020 15:52:44 GMT
NOT MAINTAINED ANYMORE, LOOKING FOR SOMEONE WHO CAN TAKE OVER MY LEGACY

. I'M TOO BUSY AND HAVE NO TIME TO PLAYING ANY GAMES
. PM ME FOR THE SOURCE CODE. I WILL GIVE NO INSTRUCTIONS SO YOU NEED TO BE A ANKULUA'S SCRIPT DEVELOPER.
Hi everyone, this is my first script after a long time to used scripts developed by awesome people.
I introduce to you, the
Black Desert Mobile Human-like BOT
.
This script only works for Global/English version as there are some action based on text.
This will be free as long as i'm still playing the game
LIKE
my post if you think it useful to you
Sell junk when bag full when weight is 100% or custom. Custom only works for greater 100
Farming (Go to selected saved location randomly or sequentially)
Change farming location after period time
Upgrade skills
Open arena chest
Fuse lightstone
Fuse crystal
Feed pets
Absorb dark energy
Complete quests (Black spirit, repetitive, camp)
Revival
Buy pet food

Accept Black Spirit Quest

Use Ultimate Skills

World Boss
Open Spoils of Battle (Experiment)
Buy Potions
Nightmare one-time: Farm until char dead then return to saved location (Normal field)
Buy Crystal
Sleep mode
Buy Skillbooks



Claim daily rewards
Add items to collections before absorb


Prerequisites
Ankulua Pro 8.x and above
Nox Android 5 with deamon or Root Enabled, LDPlayer with resolution 1280x720, 1920x1080 (Thanks

errad

for confirmation)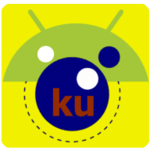 New User of AnkuLua? Please refer to

If the downloaded file with bin extension name, please rename to zip.

When unzippping the zip file, please keep the folder structure.
Suggest to unzip to /sdcard/AnkuLua
NOTES (Before start the BOT):
(Required/Important) TURN OFF SLEEP MODE
(Required/Important) TURN OFF ANKULUA APP NOTIFICATION BY USING SUPERUSER SETTINGS IN EMULATOR IF YOU SEE FOLLOWING NOTIFICATION WHEN START ANKULUA "Superuser granted to Ankulua Pro2"
How: Open Settings > Tap Superuser under System (Not seeing this? Need root) > Tap Ankulua on the left > Turn Notification off on the right
(Optional/Recommend) Change Graphic to High
Will need at least 1 saved location
For Auto Repetitive Quests, you need to accept the quest first
Start the BOT

Extract zip file to /sdcard/Ankulua folder (recommend)
Start Ankulua app
Press Select Script then select /sdcard/Ankulua/BlackDesertMobile/main.luae2
Press Start Service

Open the game and login, close all advertises
Press Play icon on bottom left of the screen
Choose features you want
Press OK
Describe your issue, provide your device info,
provide video
(if you can, it will be easier for me to determine the issue), attach
log.txt
(This file being placed in the
/sdcard/Ankulua/BlackDesertMobile
folder)
v3.6.0 (Mar 12, 2020):
drive.google.com/open?id=1apD2au6Vgqmd5Iy8RmzhR6_rP4h3kTc9
Improve: World Boss
Improve: Quest Complete
Feature: Adjust random time range for each feature
Fix bug: Potion checking not correct after maintain
v3.5.5 (Mar 04, 2020):
drive.google.com/open?id=19W3id3SCsVNoxfvk-IGy-cGjVQP-A6uA
Improve: Stuck prevent
Fix bug: Where option over 100% not applied in sleep mode
v3.5.3 (Feb 27, 2020):
drive.google.com/open?id=1Eb55zYa3tI0SHnlbnTfCnMQychWh8WR2
Improve: World boss
Improve: Stuck prevent
More logs added
v3.5.0 (Feb 26, 2020):
drive.google.com/open?id=1M5a-myfwfe_XeyZ9i4x6kOlLzFr8s6WW
New Feature: Sleep Mode
Fix bug: where new upgrade skill ui update
Fix bug: where new ultimate skill ui update
v3.4.1 (Feb 14, 2020):
drive.google.com/open?id=1ckY3ReOe_YmT-ZI0T6O2n3D_tluIoY5S
Fix bug: where buy pet food not working
v3.4.0 (Feb 14, 2020):
drive.google.com/open?id=1NKcxNwYgJy6f5l7TsNbUn1te2Fk83H6W
New Feature: Buy Crystal
Fix bug: where auto farm not started when in village
Improvement: Add safe check on parsing potion, food (Skip function if parsing fail)
v3.3.0 (Feb 12, 2020):
drive.google.com/open?id=10bnWDZQjpOfZAAfMJwZ2xmL1LM0LmbYp
New Feature: Custom weight check
New Feature: Pet skill train
New Feature: Nightmare one-time farming (This feature will disable bag check until your char dead)
Bug fix: Buy potion after update
Other improvements and minor bug fixes
v3.2.1 (Feb 3, 2020):
drive.google.com/open?id=1Tn20Afk3teLo8Tel0HWJEQ9R7nS14okO
Improvement: Auto detect Combat Mode when buy potion
v3.2.0 (Feb 3, 2020):
drive.google.com/open?id=1M8ADy47y3VOS6tArKuPaSDcC61uIx_Hd
New Feature: Buy Potions (Many thanks to

macdood

for the images). Notes: If you use Combat Mode then tick the box, otherwise untick it
v3.1.1 (Feb 3, 2020):
drive.google.com/open?id=17OmM1kQ-BqQr1K1kSiNB4A-HuccJ9lSb
Fix bug: where bag full check not working
v3.1.0 (Feb 2, 2020):
drive.google.com/open?id=1H-0oXzrcJxHJUoeLQFx0Nj8G97FrwvGF
Fix bug: where bag full check not working
Some improvements
v3.0.9 (Jan 27, 2020):
drive.google.com/file/d/1vokIZ1HBcbXPhGK7WSXdFFddqiKQIS89/view
Clear bugs and stabilize
Thanks

macdood

for real-time logging
v3.0.8 (Jan 24, 2020):
drive.google.com/open?id=1FATyl8LPdia0YG37eGCoTc3ptkW-H6qp
v3.0.7 (Jan 24, 2020):
drive.google.com/open?id=1C-kqST97bw6iv_l7oBjoi4igZCeQ_EKM
Fix bug: where sell junk not working in some villages
Fix bug: where buy pet food not working in some villages
Fix bug: where auto-spoils open some popups
Fix bug: where complete quests not working in guid quest
Fix bug: where pet feed not working when some pets completed learning
Improve: Force outlaw mode deactivated before enter World Boss
Improve: Outlaw check
v3.0.0 (Jan 23, 2020):
drive.google.com/open?id=1z9npZO-KZcw8wLfJAX_EHR9rr4EIQ2oW
New Feature: World Boss

New Feature: Outlaw mode
New Feature: Spoils of battle
Improve: Added random extra time (0 - 5 minutes) to features that mark as "Now". That's mean some of actions wont triggered immediately
Improve: Added random extra time (2 - 10 minutes) to configured period time
Improve: Logging
Improve: Reduced unnecessary detections
Improve: Check quests until no more completed one found
Bug Fix: Quest check after Jan 22, 2020 update
v2.2.0 (Jan 15, 2020):
drive.google.com/open?id=1GN7XOdK9Ot4YxrfT7tg_HSToN3RJtyM_
(PWD: pearlabyssbdm)
New Feature: Auto buy pet food

New Feature: Auto use ultimate skills
New Feature: Auto accept black spirit quest
Clear bugs and improvements
v1.9.0 (Jan 12, 2020):
drive.google.com/open?id=1v56dHl96N9BSnHEi1N9LvikI6h2D81r7
(PWD: pearlabyssbdm)
New Feature: Change farm location randomly after revival

New Feature: Able to change farm location after period time
New Feature: Fuse crystal
New Feature: Able to select gear grade to absorb
New Feature: Auto check `Feed until full`

Some improvements
v1.4.1 (Jan 8, 2020):
drive.google.com/open?id=12L1m-0fWTkLSeCndphZKH-8eaFW4Yz3Z
(PWD: pearlabyssbdm)
Clear bugs around return location

v1.4.0 (Jan 8, 2020):
drive.google.com/open?id=1BBs-DSF4FYl3j7sCIMnddcIIJJizfaVU
(PWD: pearlabyssbdm)
Clear bugs around quests
New Feature: Select location to start the BOT
v1.3.0 (Jan 7, 2020):
drive.google.com/open?id=1CNwPURKOM2xeWY6B9q0LXnWz9Sruca5L
(PWD: pearlabyssbdm)
Fix bug: Return menu UI has been changed after maintain
Update Bot setting UI
New Feature: Select Lightstone grade to fuse
New Feature: Enable/Disable Grinding (Farming)
New Feature: Select specific saved location for grinding
Some other improvements
v1.0.0 (Jan 5, 2020):
drive.google.com/open?id=1NGndw1KW4OSabtQcgK7e8pK4oBMFviz8
(PWD: pearlabyssbdm)